I had planned a drop trip out of Kennedy Meadows 6mo ago but as often the case things changed. We knew that spring would be late this year but really had no idea how late. On Friday the 19th the packer still wasn't sure that the trail to Emigrant Lake would be snow free enough for the horses to carry us in. We arrived in Kennedy Meadows late Saturday afternoon and had to wait for riders to return to learn that they could only take us as far as Lunch Meadow because of deep snow on the trail. The Kennedy Meadows people were great trying to work with us and gave us several options but we still decided to go with plane "B". As a just in case scenario we had stopped on our way through Bridgeport at the FS and picked up a second permit to start out of Leavitt Meadow hiking to Harriet Lake. Not the trip we had planned but at a slightly lower elevation and hopefully below the snowline.
Sunday morning we started up the trail from Leavitt Meadow happy to be getting started. But because we had planned on the packer taking us in to our first camp we were all carrying much more weight than normal. Things like cheese wheels, salami, chairs, ect. Between that and starting out at an elevation of 7,100ft at the end of July we were in no hurry and with no real itinerary we took our time to Harriet Lake, 18mls and at 9,230ft.
The West Walker was beautiful as we passed it along the trail but fishing was slow. I told myself it was because of the high run-off but it was very clear and the fishing remained slow throughout our trip.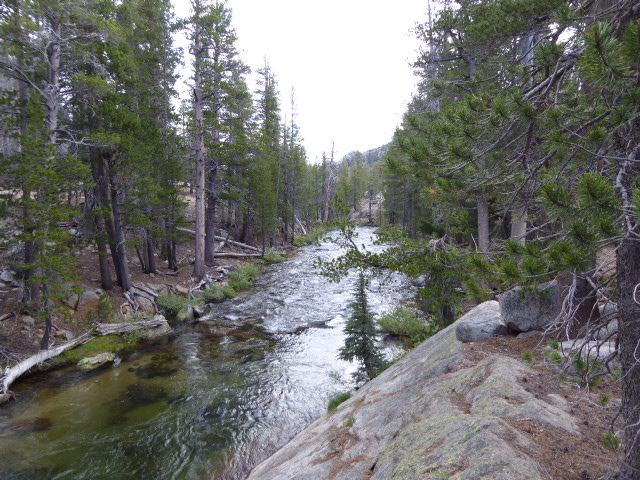 Our first view of Harriet Lake was beautiful.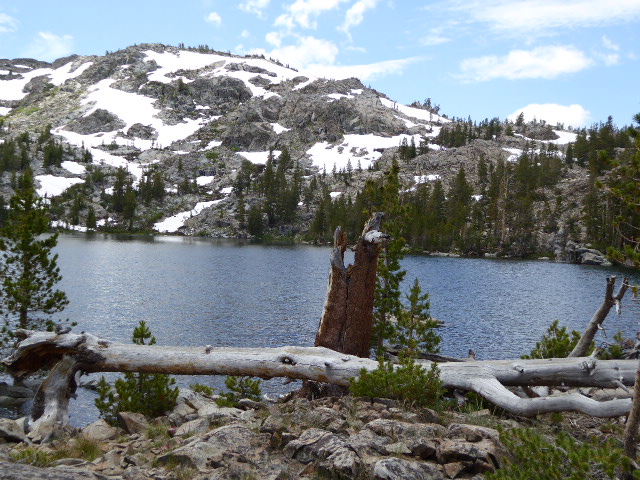 We found a beautiful pre-existing campsite that was too close to the lake but decided it was too nice to pass up, especially with 5 tents between us to set up. Pictures of camp and from our campsite.
My wife debbie and our 21yr old grandson Chad.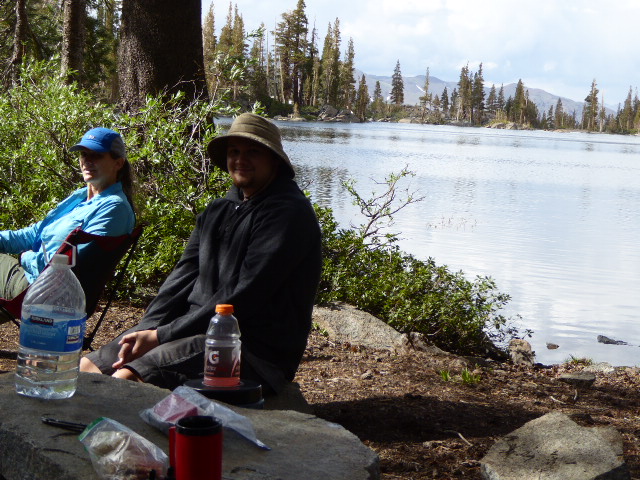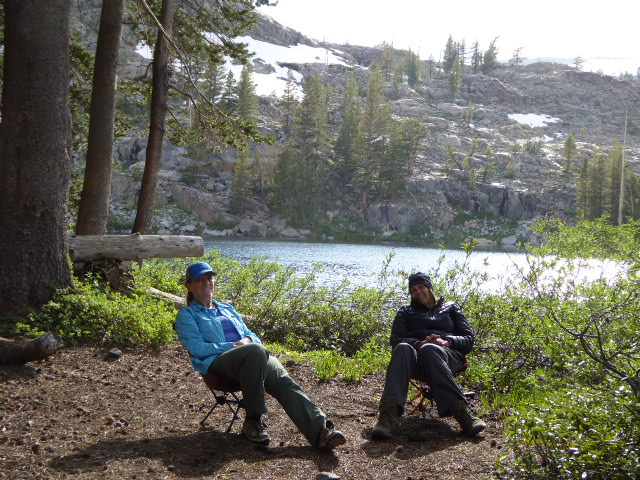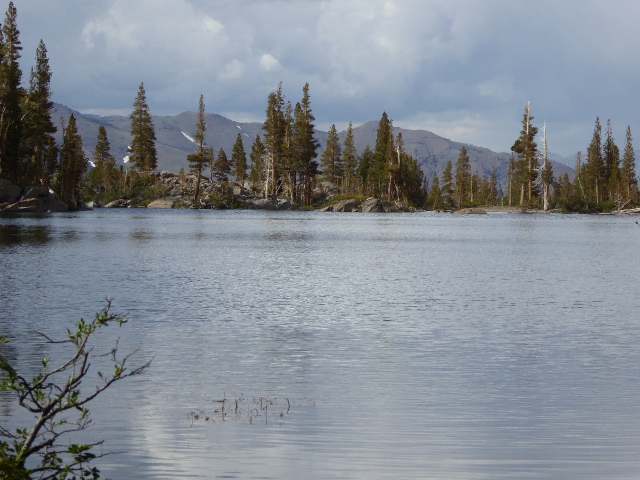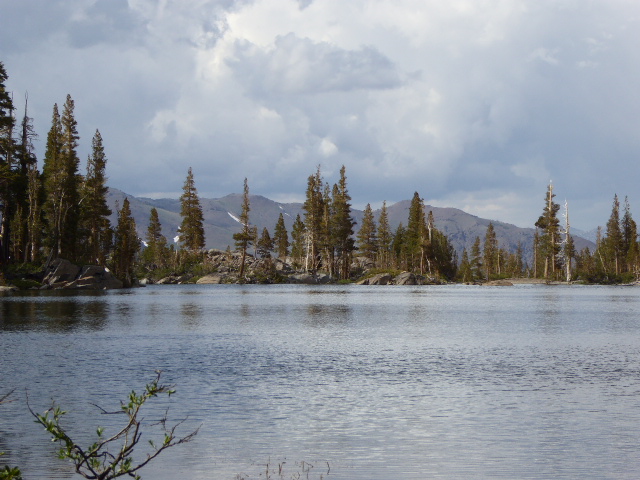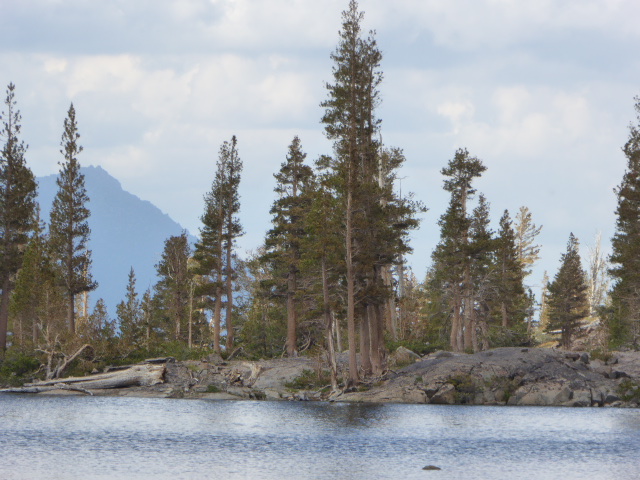 The only thing that we caught at Harriet Lake were small brookies.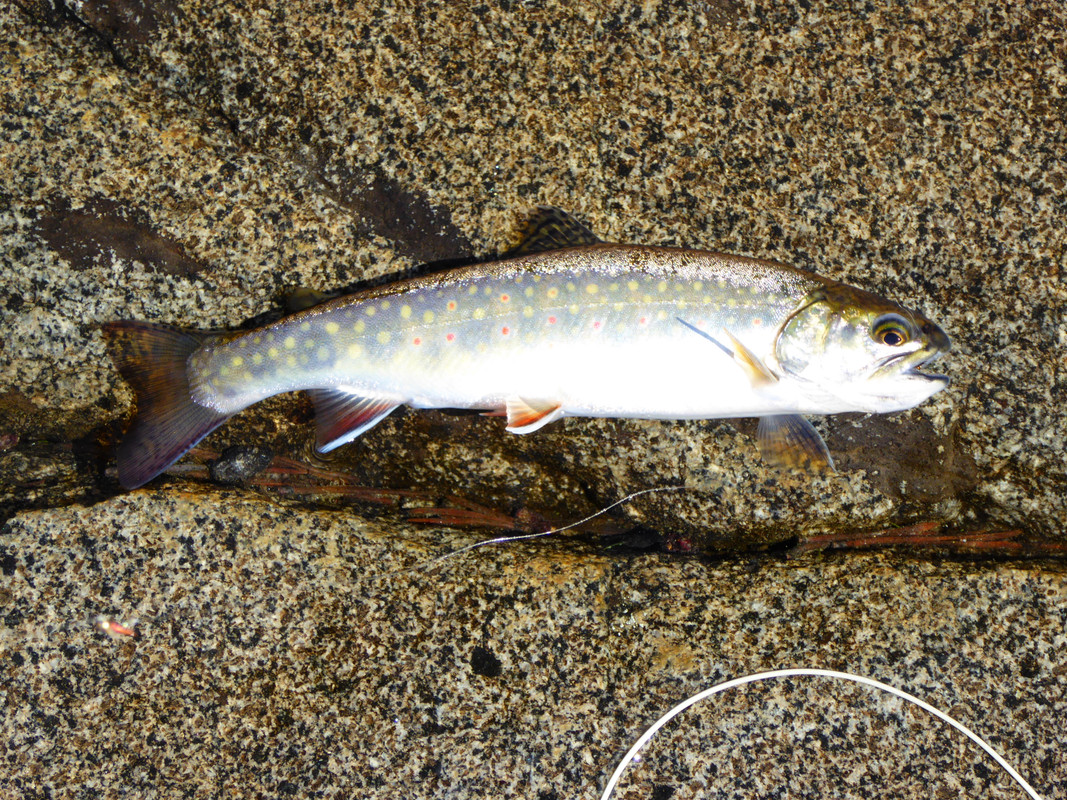 Wednesday we hike up to Cora Lake (9,356ft) for slightly bigger brookies.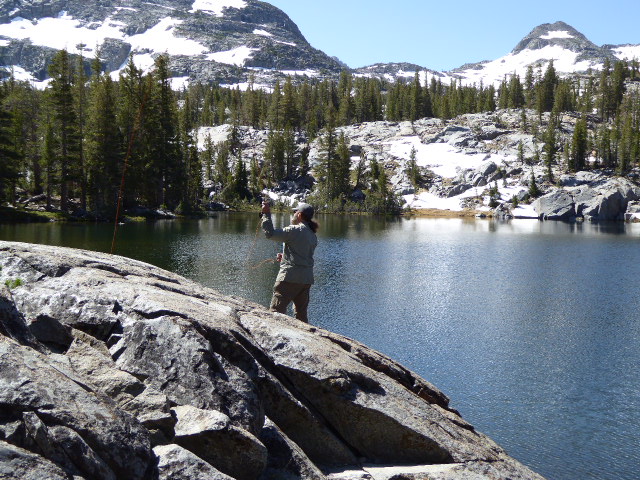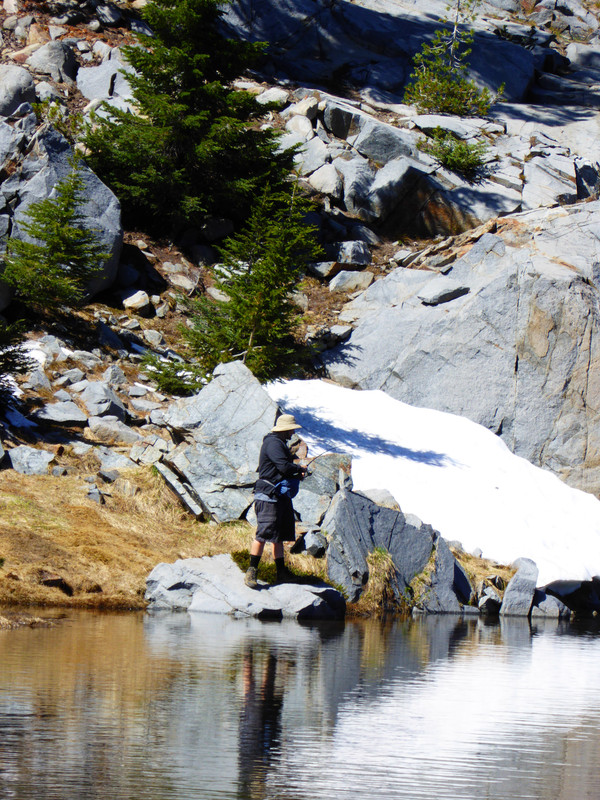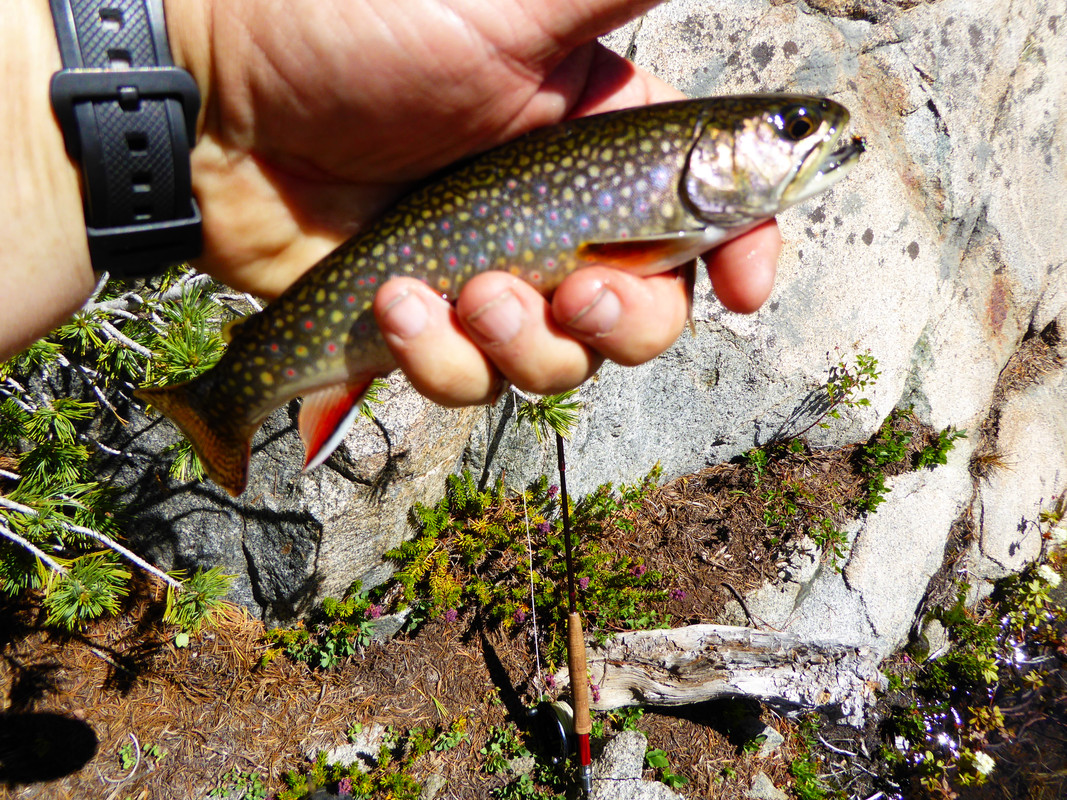 From Cora Lake we continued up to Lake Helen (9,674ft) where we didn't really fish but did find a little more snow.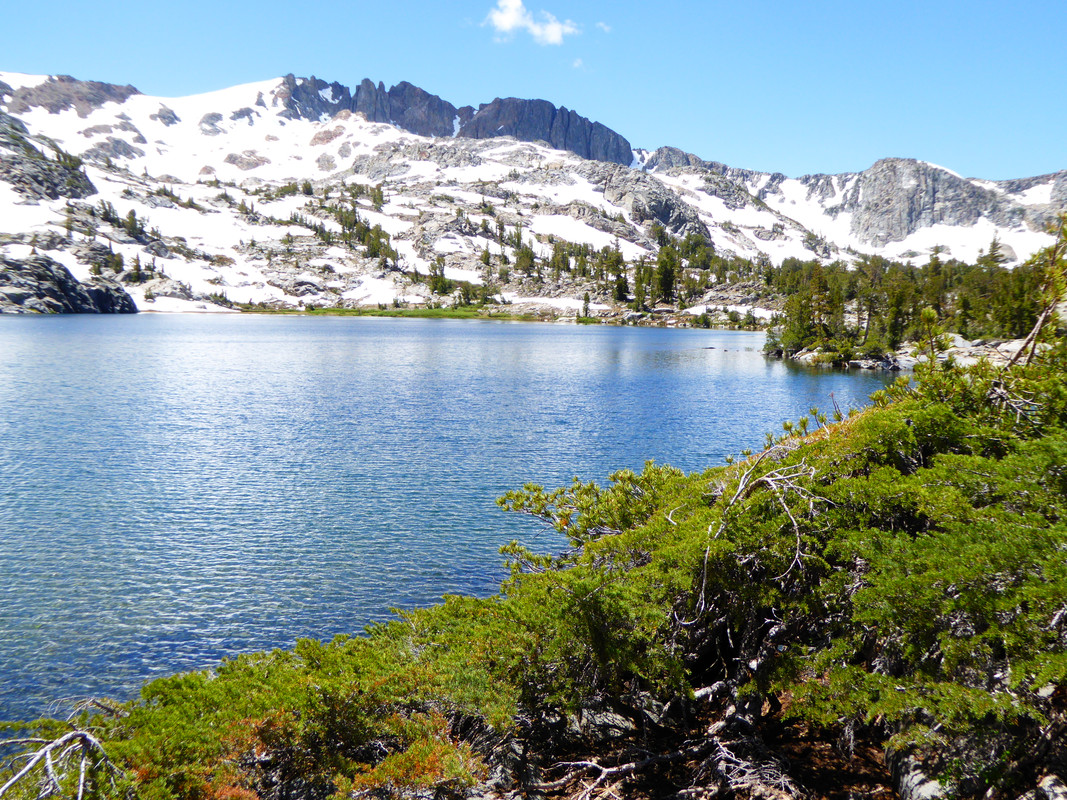 Myself, Mike, Debbie, and Marshall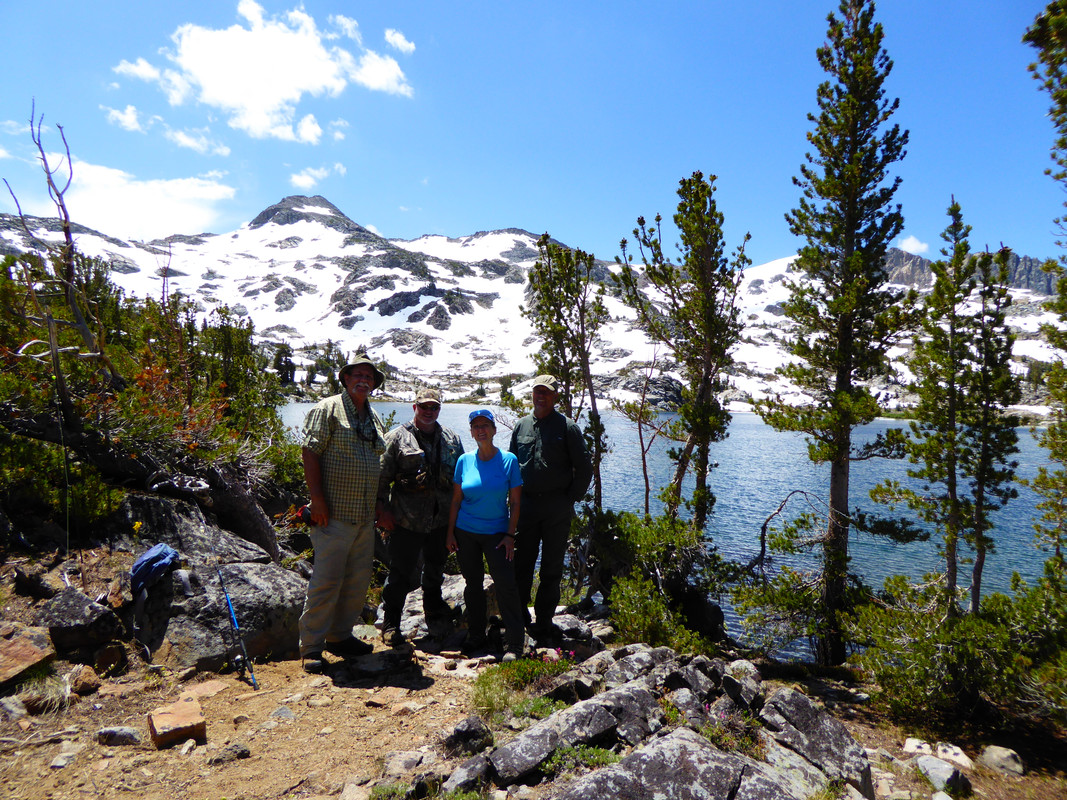 Thursday we hike to Dorothy Lake (9,394ft) passing by Stella Lake (9,506ft).
Inlet to Stella and Stella Lake.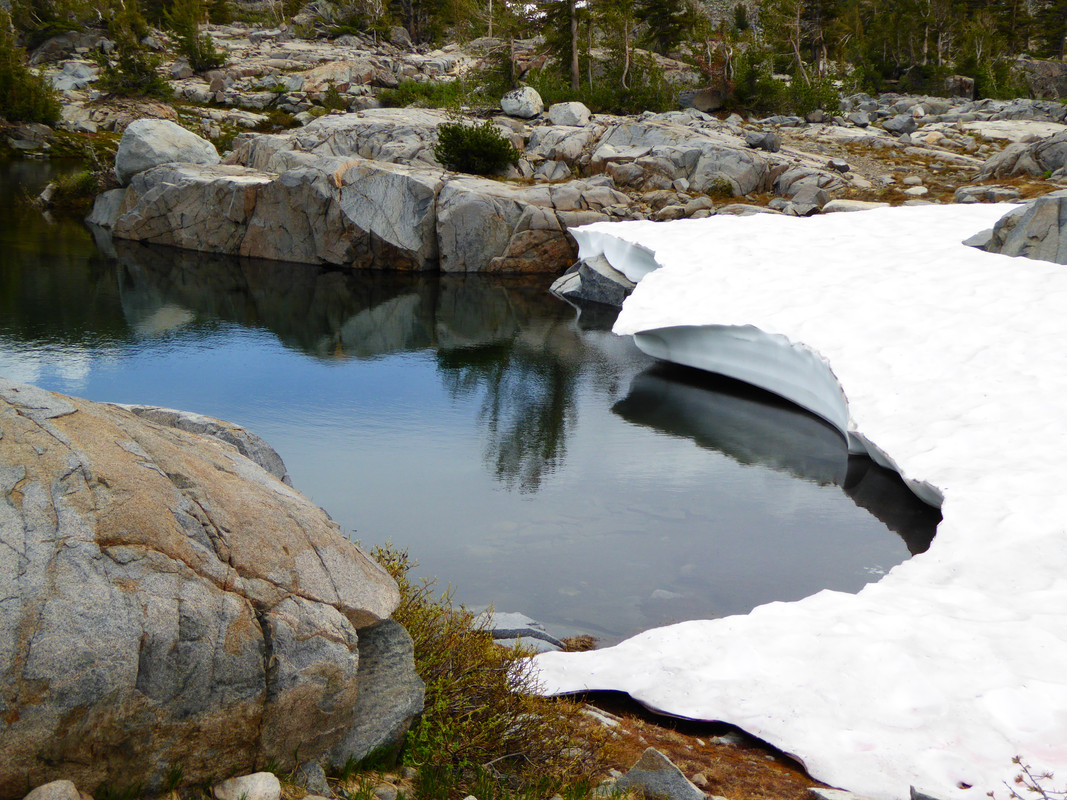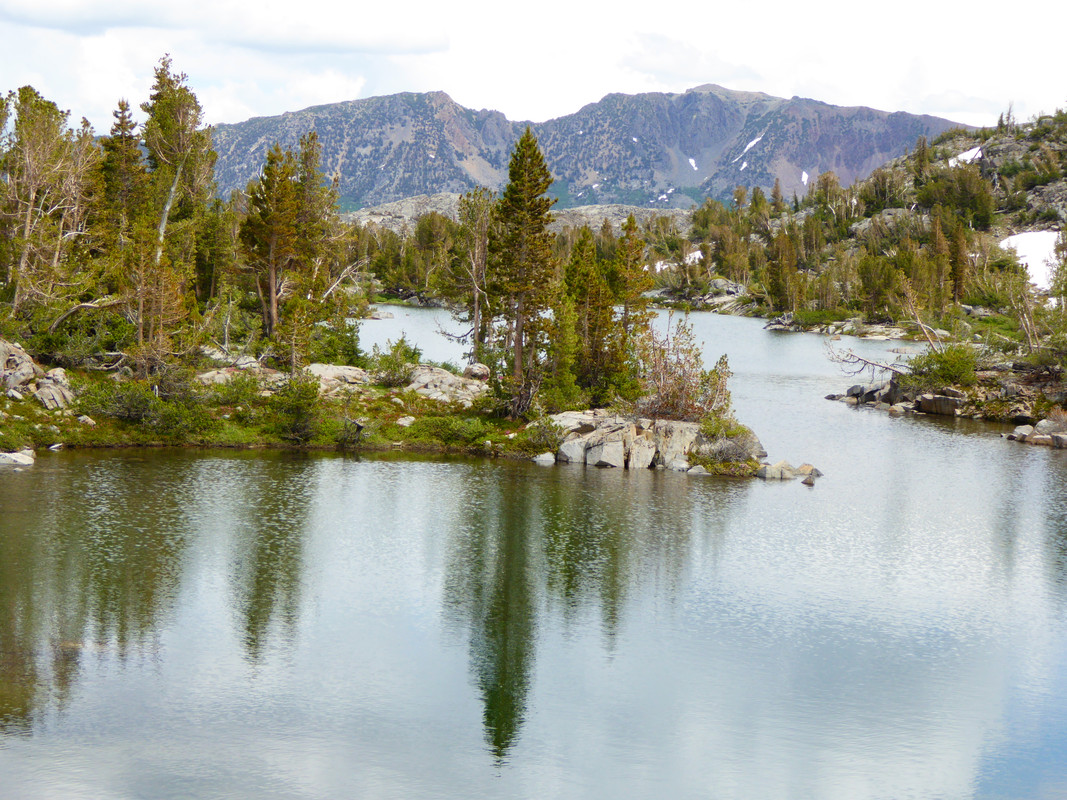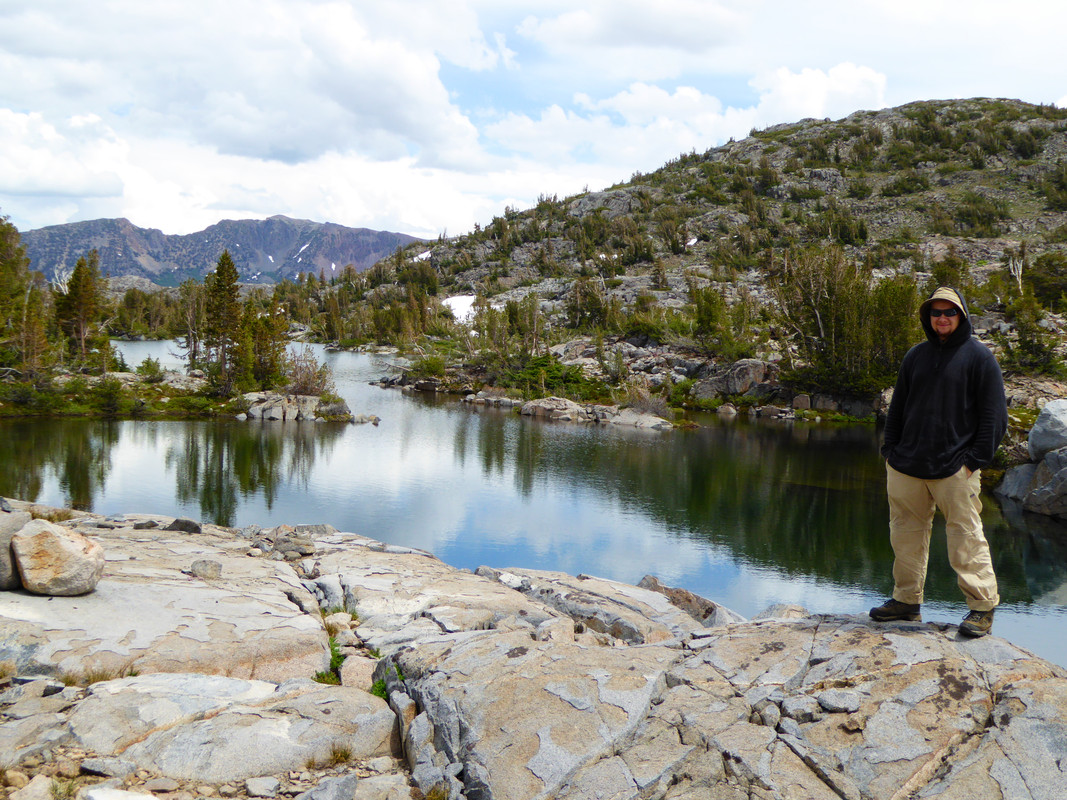 Dorothy Lake had the worse mosquitoes of anyplace that we hiked but it also had the best fishing. It was the only lake where we caught Rainbows and they were of a much better size. There were several little streams running into Dorothy on the north side of the lake and they were all filled with bows up to about 14". We left them alone and just fished the lake for quite a while.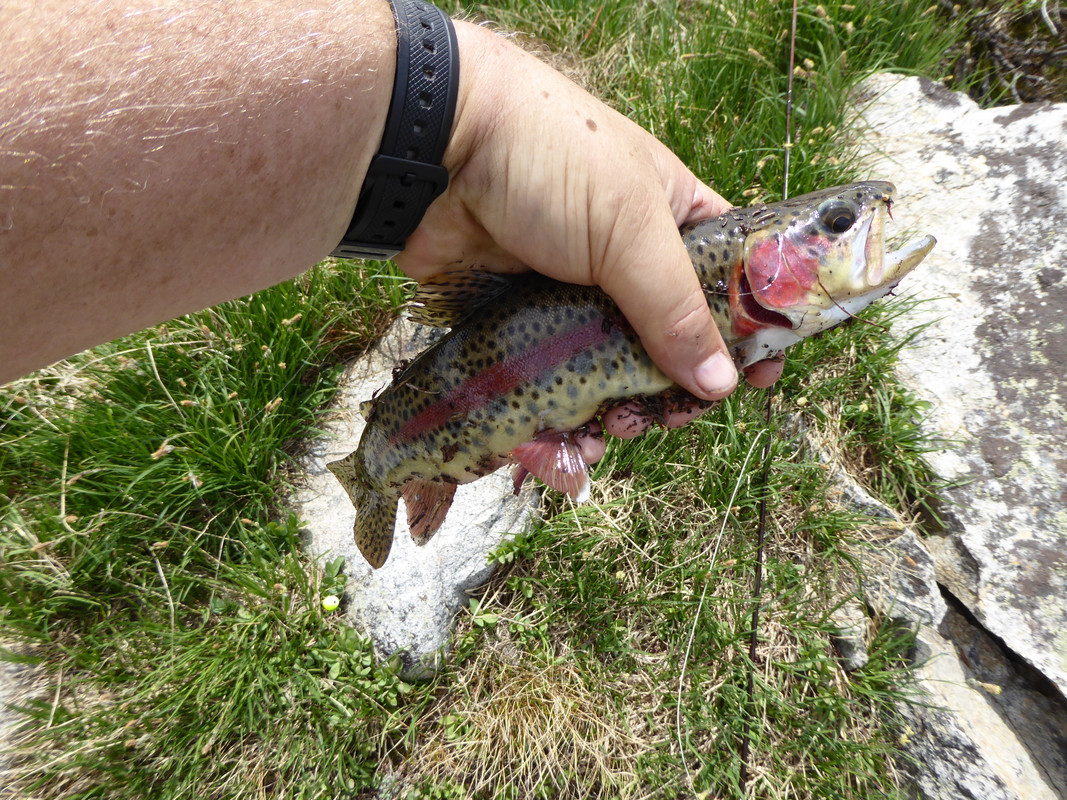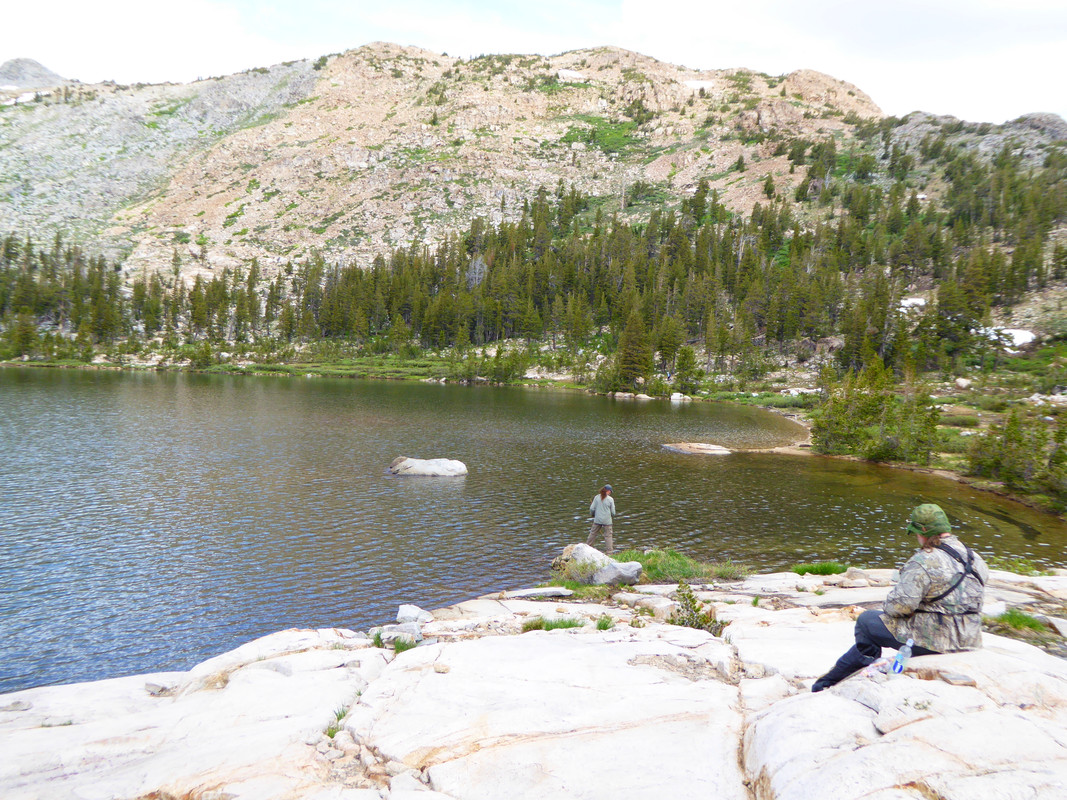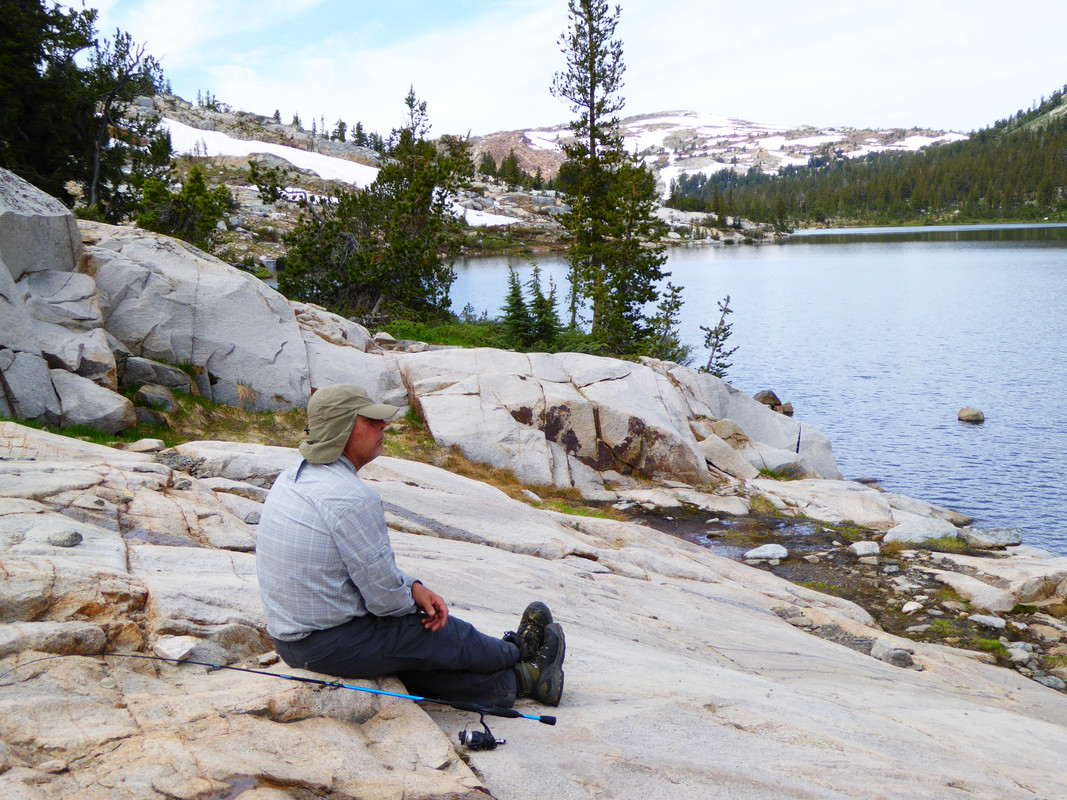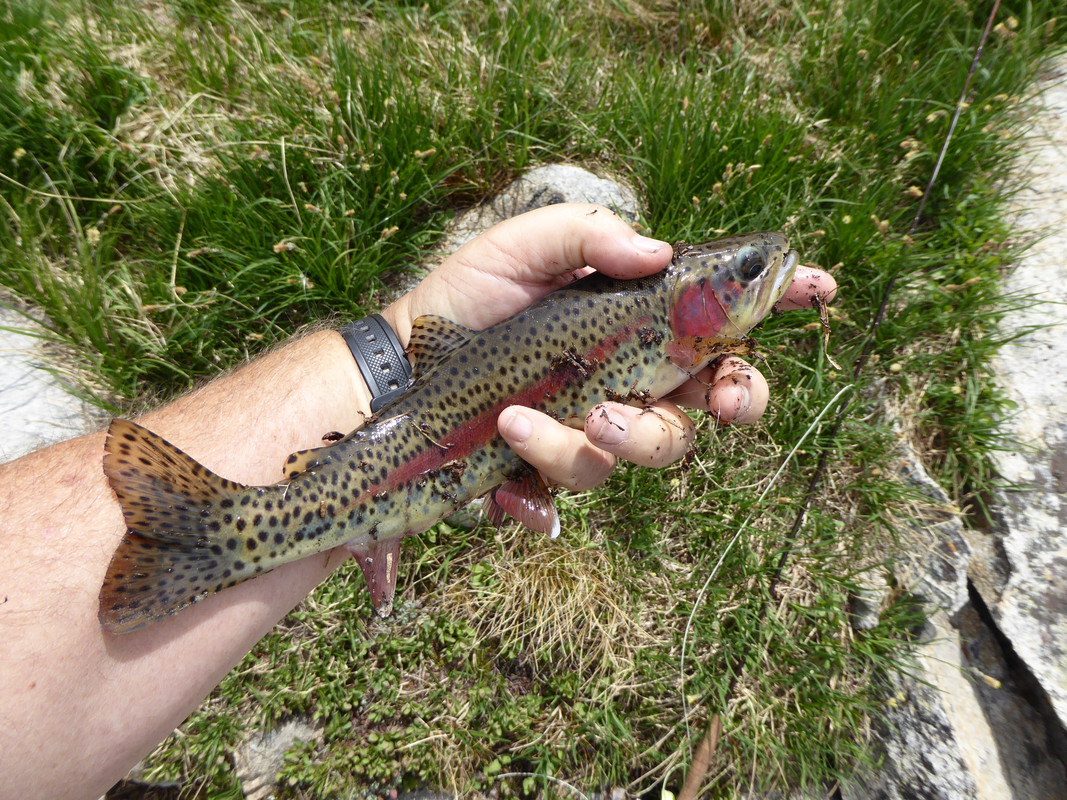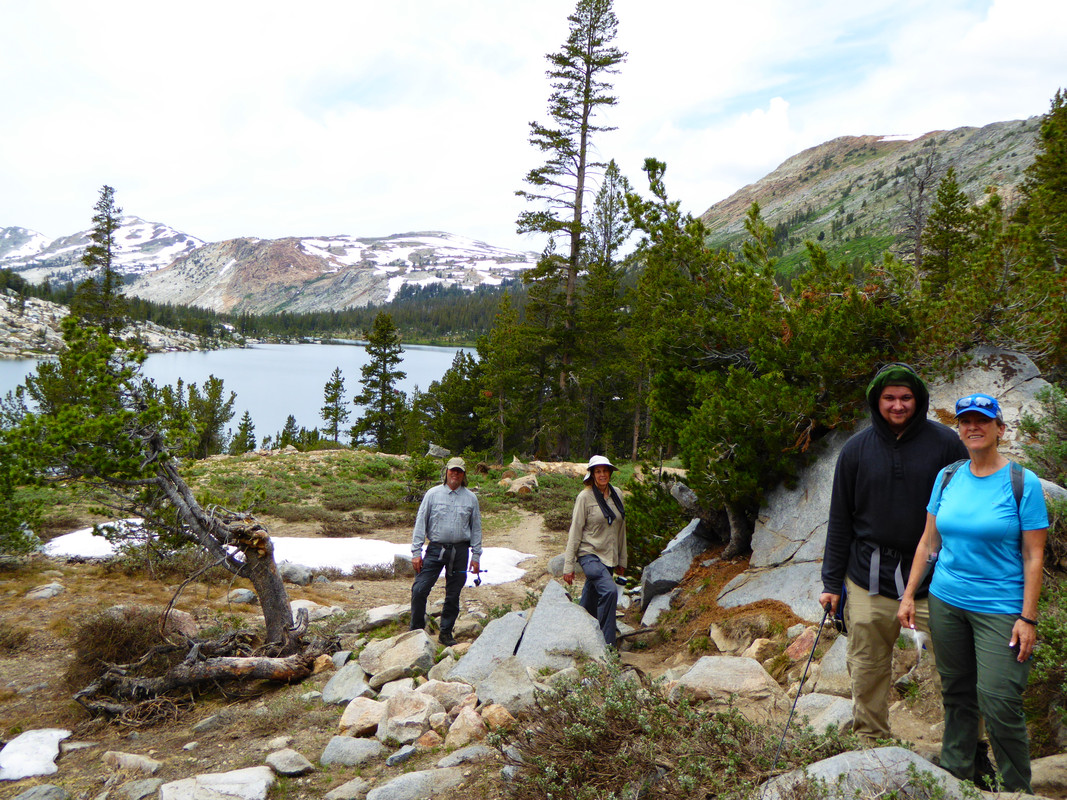 On our way back to camp we stopped at Bonnie Lake but didn't catch any fish. I also don't seem to have any pictures of Bonnie either. I do have a video that I may attach later.
Overall it was a pretty good hike considering it was plan "B" and we were mostly winging it. The water crossings could have been worse. We were able to wade everywhere we wanted to go except for Hidden Lake. My buddy Vince found a fallen tree to get him across but the rest of us passed on that crossing.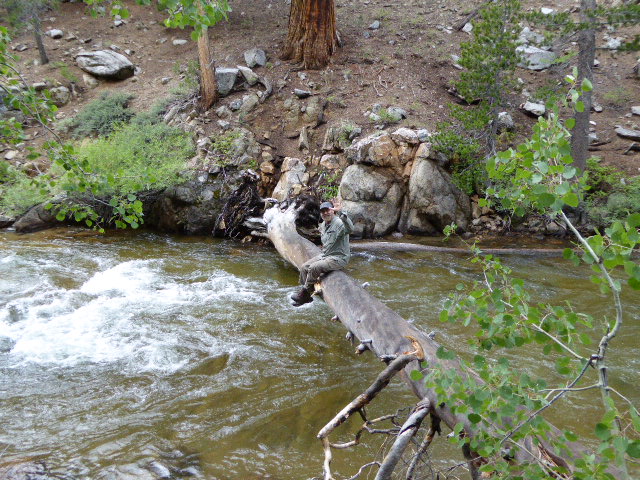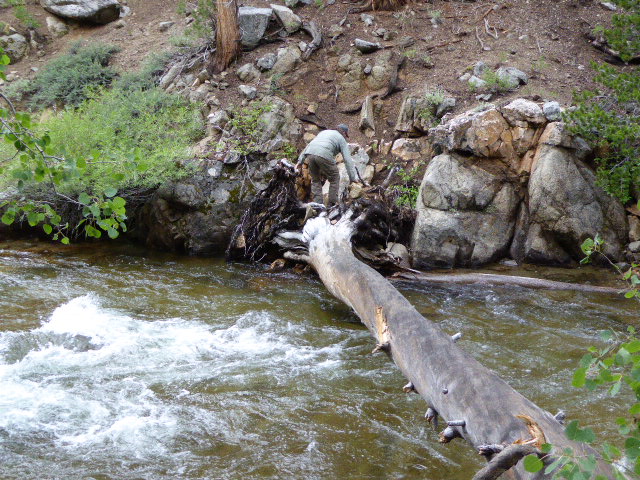 A few random pictures.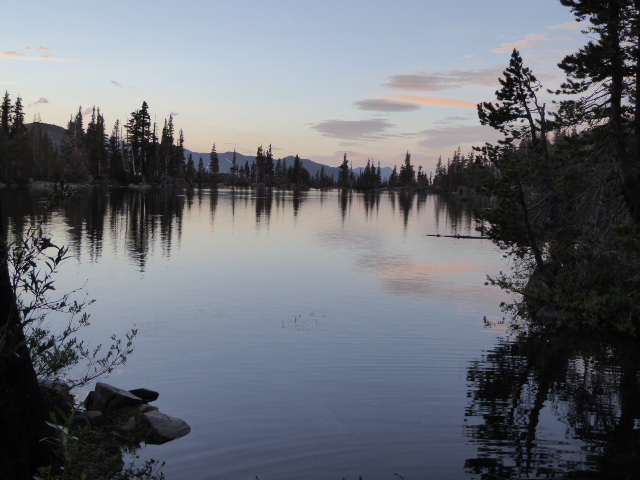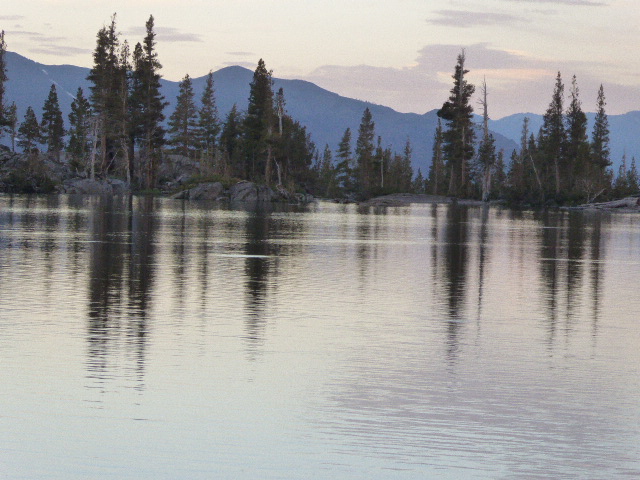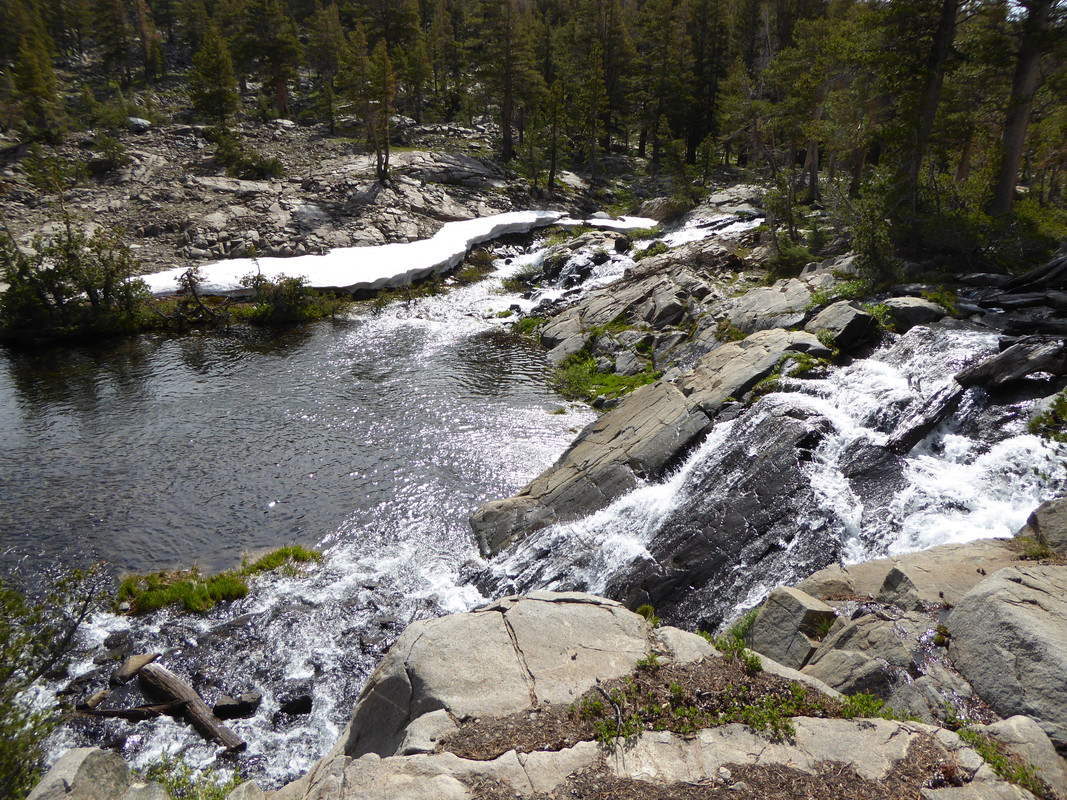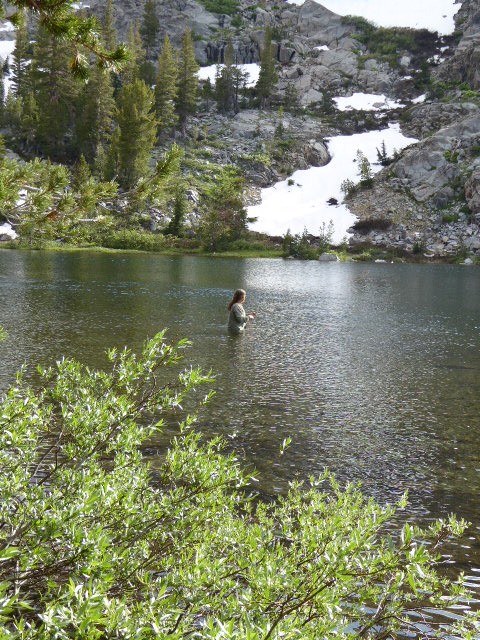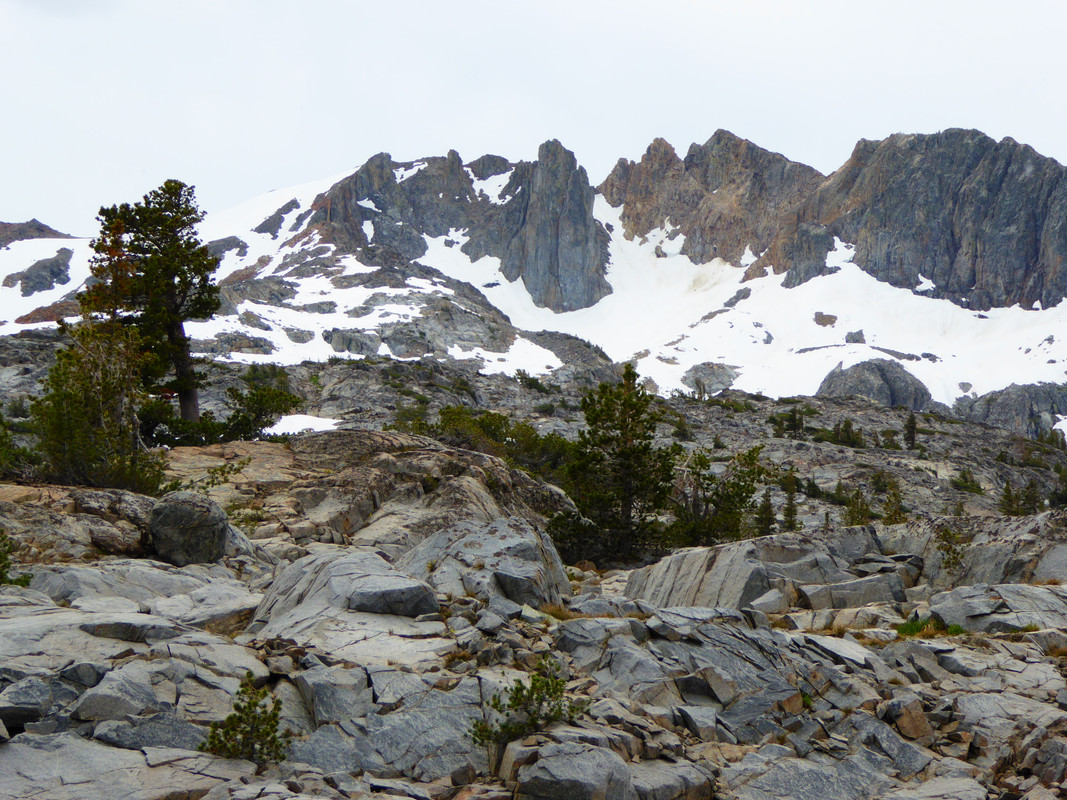 We spent a couple days getting back to the trail head. We were all ready for a shower and some good food by the time we got back to Bridgeport. Made the usual stops at Mahogany Meats, Schats, and for gas as we passed through Bishop but it was nonstop from there to home. Can't wait to start working on next year's adventure.
As an added bonus on our way down out of the mountains I noticed a woman coming up the trail that somehow looked familiar. Turned out to be HST member Oleander. Introduced ourselves and visited for a quick second and we both were on our way. It's always nice meeting other members in the backcountry.