TITLE
: Mount Dana.
GENERAL OVERVIEW
: Mount Dana is an easy dayhike from Tioga Pass at the Yosemite border.
CLASS/DIFFICULT
Y: 1
LOCATION
: Yosemite National Park/Inyo National Forest, Ansel Adams Wilderness.
ELEVATION
: 13,057 feet
USGS TOPO MAP (7.5')
: Mount Dana
HST Map
ROUTE DESCRIPTION
: You can park just outside of the Yosemite gate along the road and avoid having to pay the entrance fee. There is a good use trail that heads east from Highway 120 near the guard shack. After passing some small ponds, the trail begins to climb. At about 1.9 miles the trail fades into the talus. At this point the summit is in sight and as long as you maintain an easterly heading toward the top, you should be able to get there. The summit is approximately 2.6-2.7 miles from the TH.
PHOTOS
:
At the TH.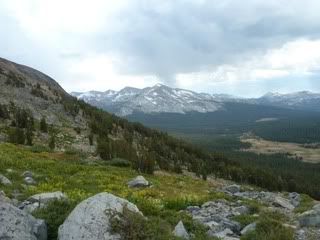 View across Yosemite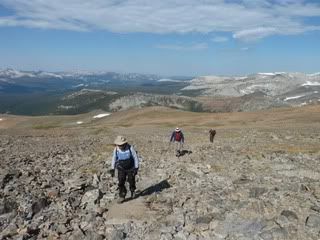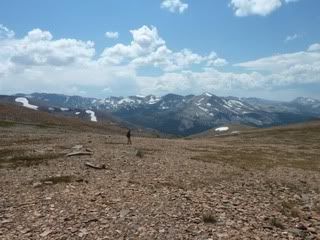 Summit in sight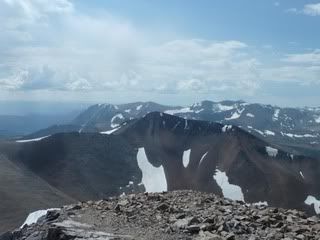 View to the south from the summit. Mt. Gibbs in mid photo, Parker and Koip Peaks in the Distance.
Saddlebag Lake in the distance from the summit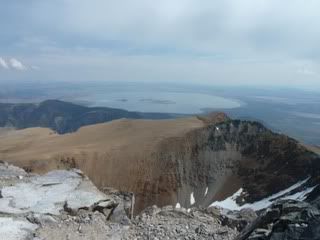 Mono Lake and the Dana Plateau from the summit