TITLE: Mt. Julius Caesar
GENERAL OVERVIEW: "Mount Julius Caesar (MJC) is located in the John Muir Wilderness, 2 to 3 miles south of better known Mount Mills and Mount Abbot. MJC's remote location (9.5 miles and 6,000' elevation gain from the nearest trailhead), may require an overnight excursion depending on the fitness of the climbers. The summit offers a fantastic view of the Sierra crest with Mt Mills and Mt Abbot to the north, Royce and Merriam Peaks to the south. Glancing through the summit log left behind by the Sierra Club, the peak is visited by about 15 to 20 people each year."
CLASS/DIFFICULTY: Class 2 via the west ridge, southwest slope, and south ridge (which can easily include some class 3 near the summit, depending on route). Class 3-4 via the southeast ridge.
LOCATION: Inyo National Forest, John Muir Wilderness
ELEVATION: 13,200 ft.
USGS TOPO MAP (7.5'):
http://www.highsierratopix.com/high-sie ... =13&cat=27
" onclick="window.open(this.href);return false;
ROUTE DESCRIPTION: From the Pine Creek trailhead, 6.4 miles to a use trail SE of Honeymoon Lake. Follow the use trail approximately 2.5 miles to Granite Park. From here, it's cross-country to Italy Pass (1.5mi or so), Class 1-2. The easiest route to the summit from Italy Pass is the Class 2 Southwest slope. The South Ridge is Class 2 with a short section of Class 3 boulders just below the summit.
PHOTOS:
Use trail above Honeymoon Lake heading toward Granite Park
Lower Granite Park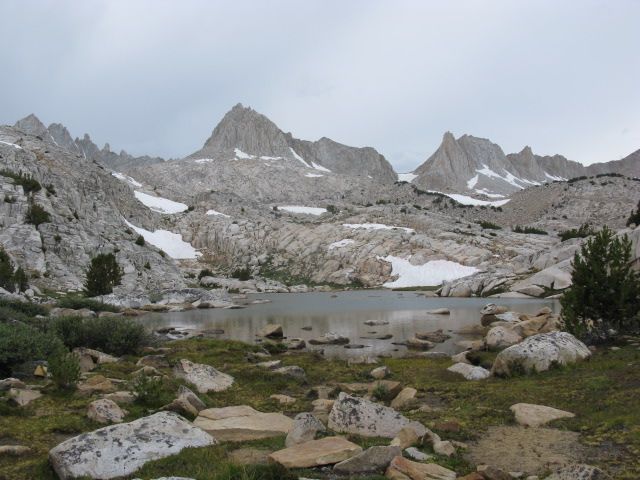 Unnamed 12.5K+ peaks bordering Granite Park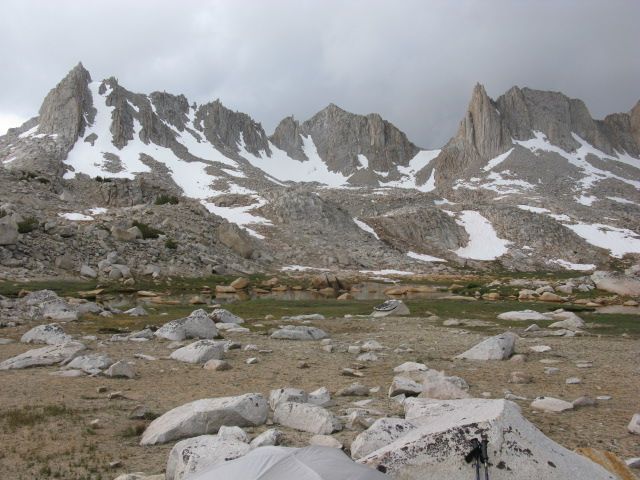 Italy Pass, with Mt. Julius Caesar to the right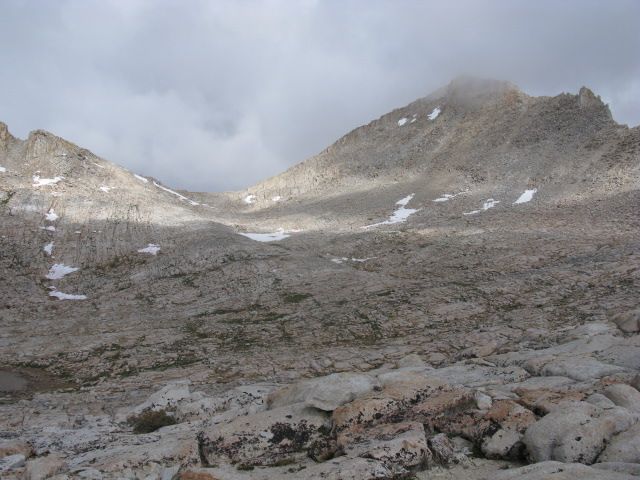 Granite Park from Italy Pass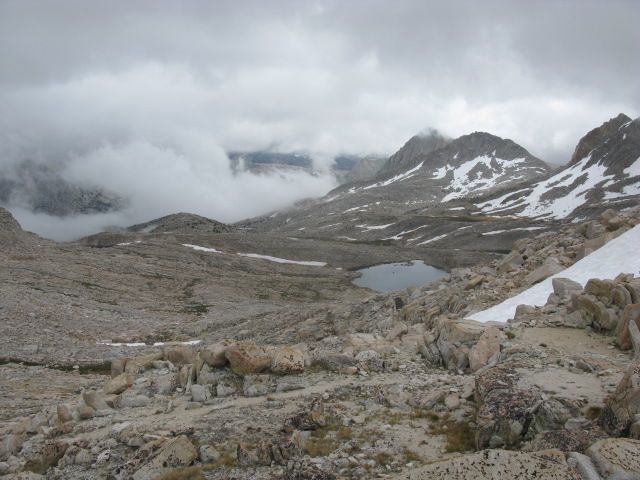 Jumble Lake from Italy Pass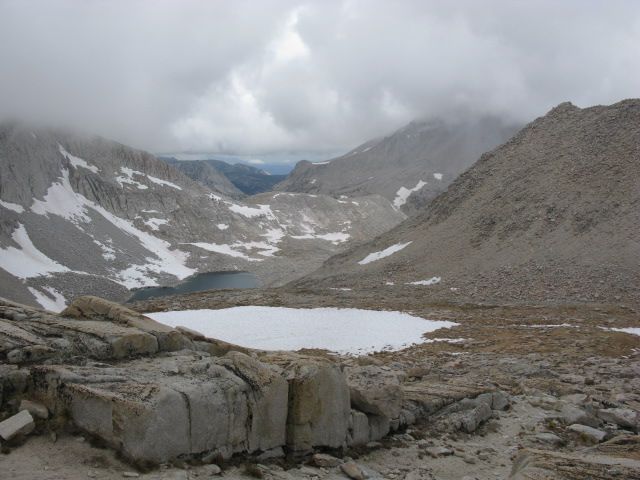 The Southwest slope and South Ridge from Italy Pass. The true summit is hidden in the clouds.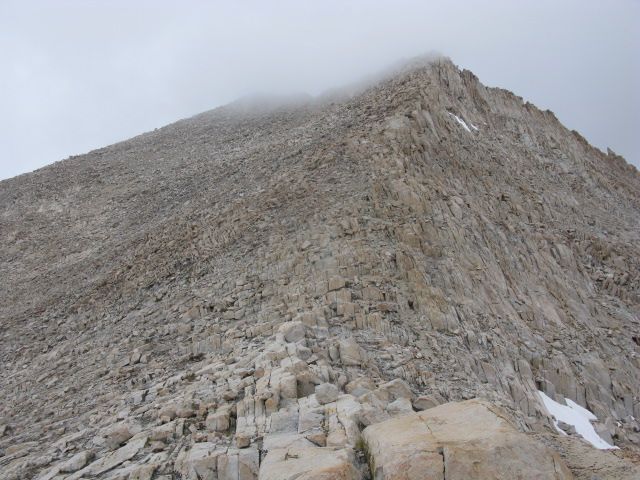 Mt. Julius Caesar from Granite Park