I drove up 12/14 from Big Bear to Holiday Camp by Tom's place off the 395 to camp, and arrived at 12:30 am, forecast was in the single digits, it was freakin cold. Set up my tent real quick and got to sleep.
12/15 In the morning I met up with a friend and we went to Virgina Lakes to ride the lower chute on south peak, northern aspect. Fresh tracks and nobody around with about 18" of fresh stuff on the old snow. Pit test confirmed some instability in the snow pack, with no wind and cold temps we slayed the slope. There were no wind slabs present, and we were on the windward side of the slope with having previous north winds the day before.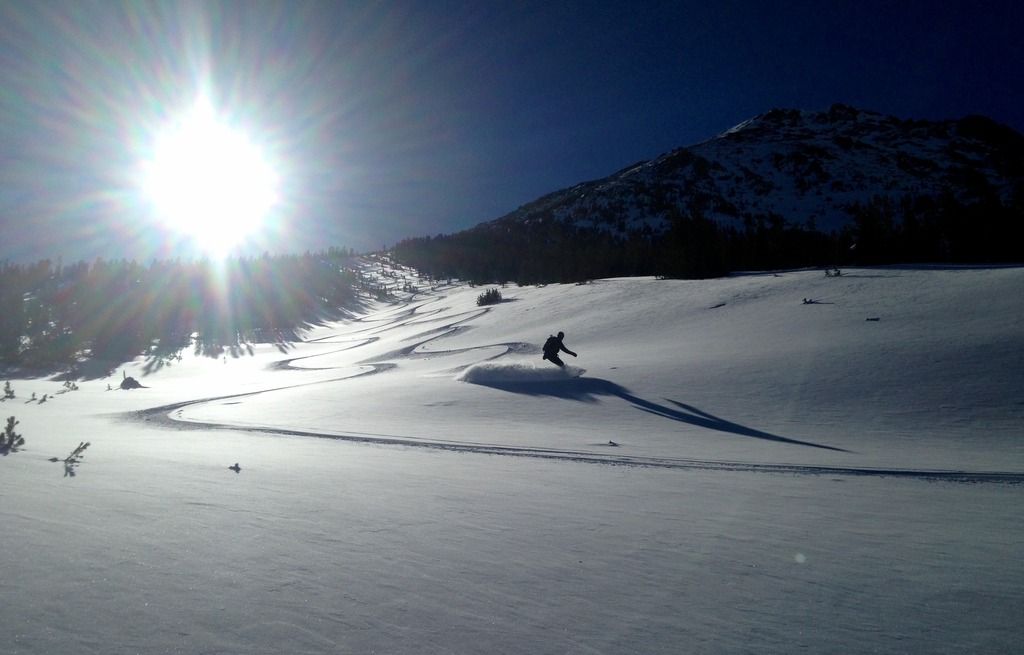 12/16 4 of us went back to south peak to ride the north eastern chute. pit test confirmed some instability in the snow pack. After the test, 2 skiers next to each other and the third skier started to skin by them, a whoomp occurred and a they felt the snow collapse under them, and a shooting crack around the skier occurred. So we went back to the other slope we rode yesterday.
12/17 I skinned up the groomed road at the rock creek sno park 5 miles to mosquito flats, then about another mile in several feet of fresh snow breaking trail. I wanted to get a nice view of little lakes valley. Plan to split there sometime this season. I rode the groomed road back down and headed home.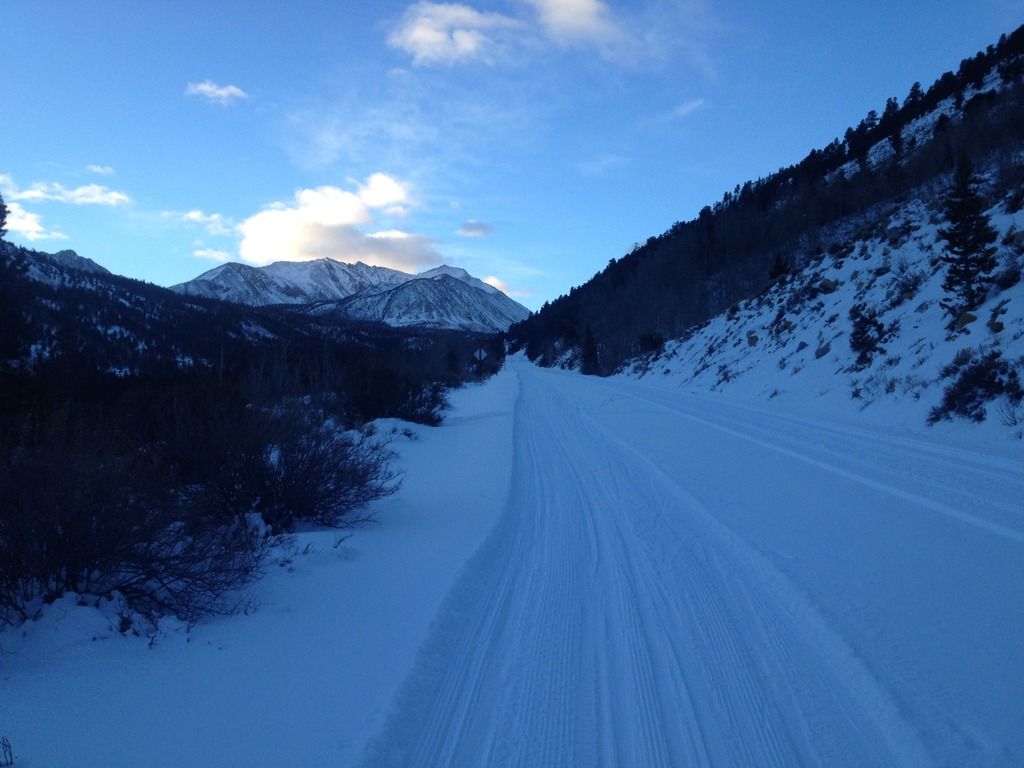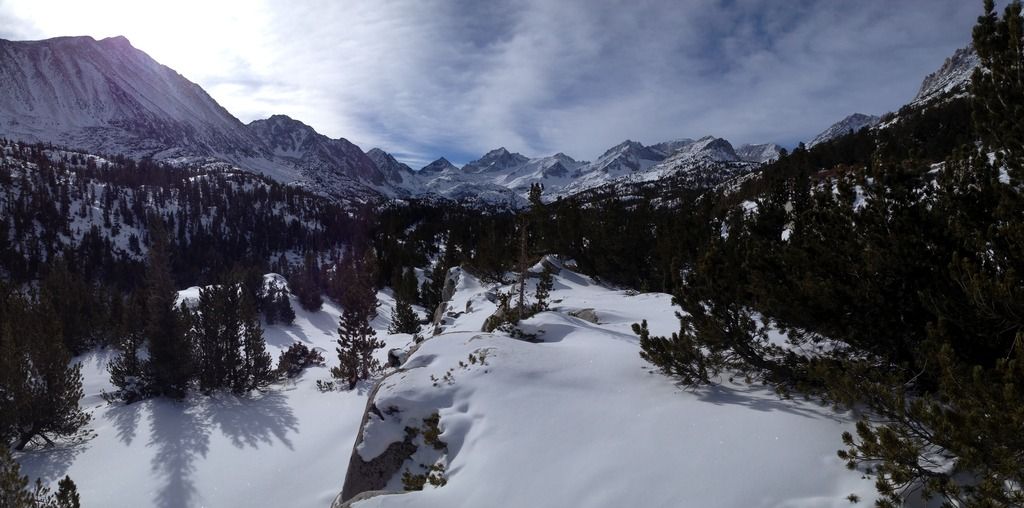 camp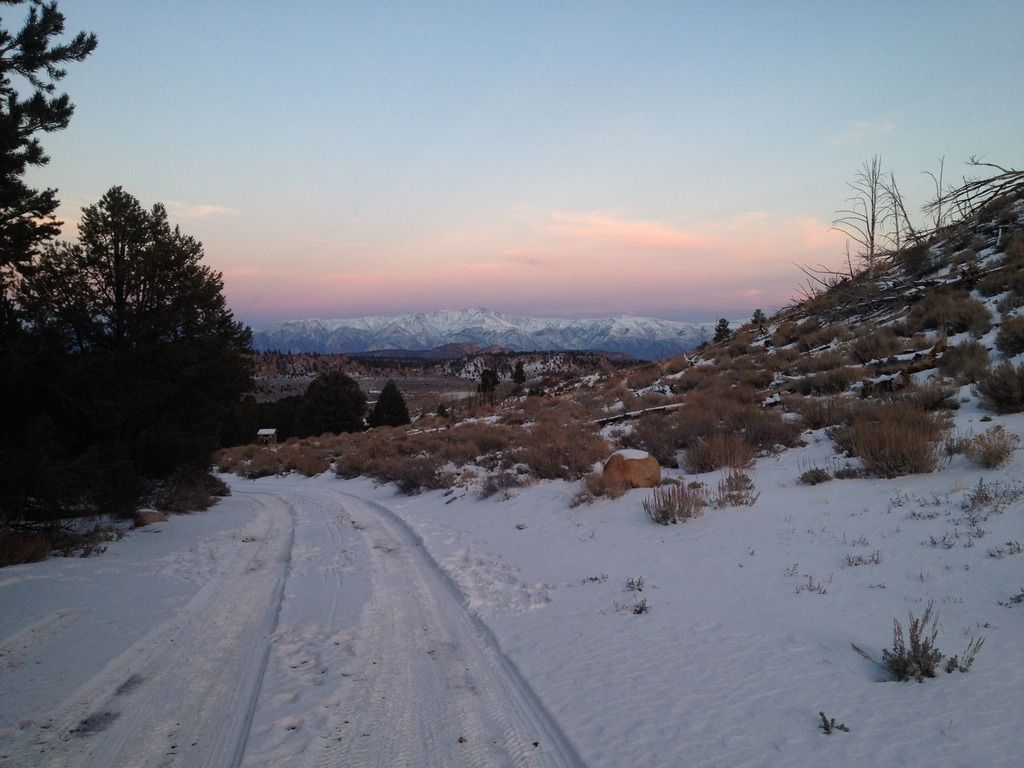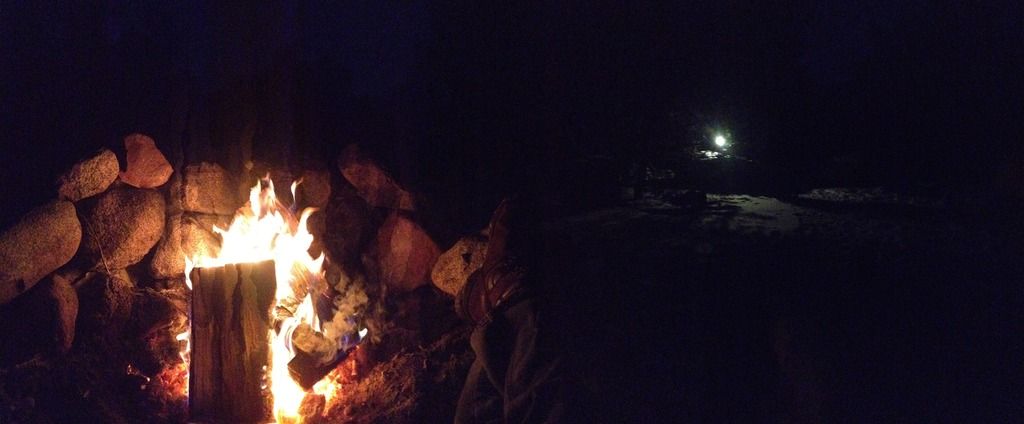 all my pictures
http://s1262.photobucket.com/user/beant ... t=2&page=1
A fantastic 3 days in the sierra splitting and snow camping.