Friday I went back up to the east side to get after the baldwin chutes. Saturday we went up the chute to the left in the photo. There was an old large wet slide down the middle but nice snow still to be had on the sides. We noticed another sick taller and narrow chute not visible until you get back in there. We planned to do that one as well but the weather moved in and could not see much.
video
https://www.youtube.com/watch?v=hF9JmOZ1jJU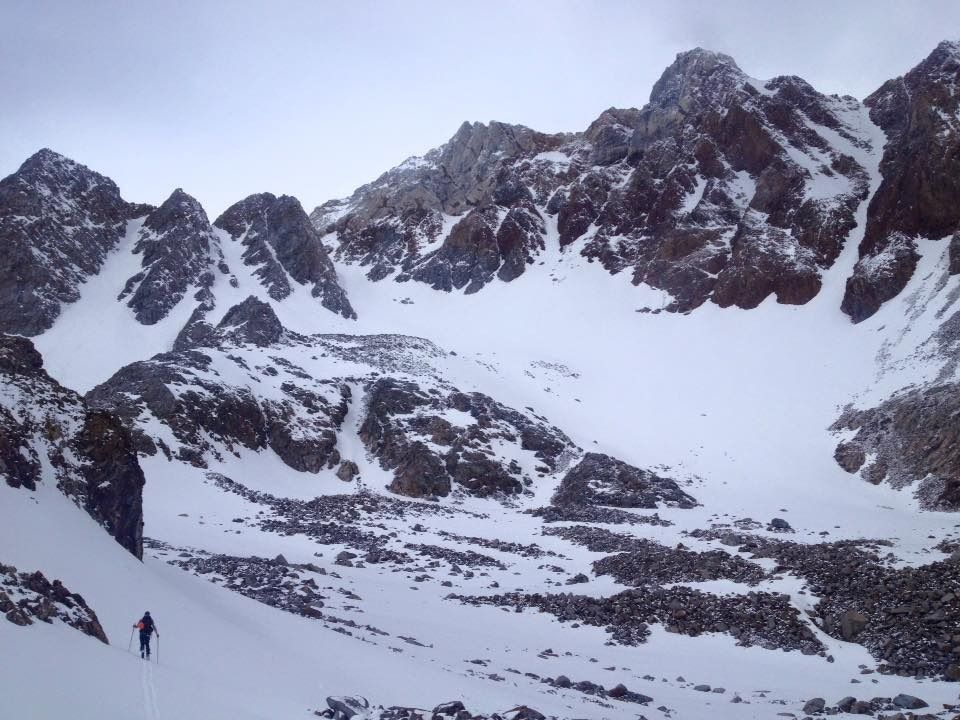 Sunday was Bloody Coulior!!!!
we skinned up the north face to 12k and gained the summit ridge. Weather moved in and visibility went to ****, 25 mph winds and snow. We decided not to traverse the ridge to the col. and rode the north face down. still got really good turns in. If we had been one hour earlier.......
video
https://www.youtube.com/watch?v=sfTQyzHHj2w
skinning up
before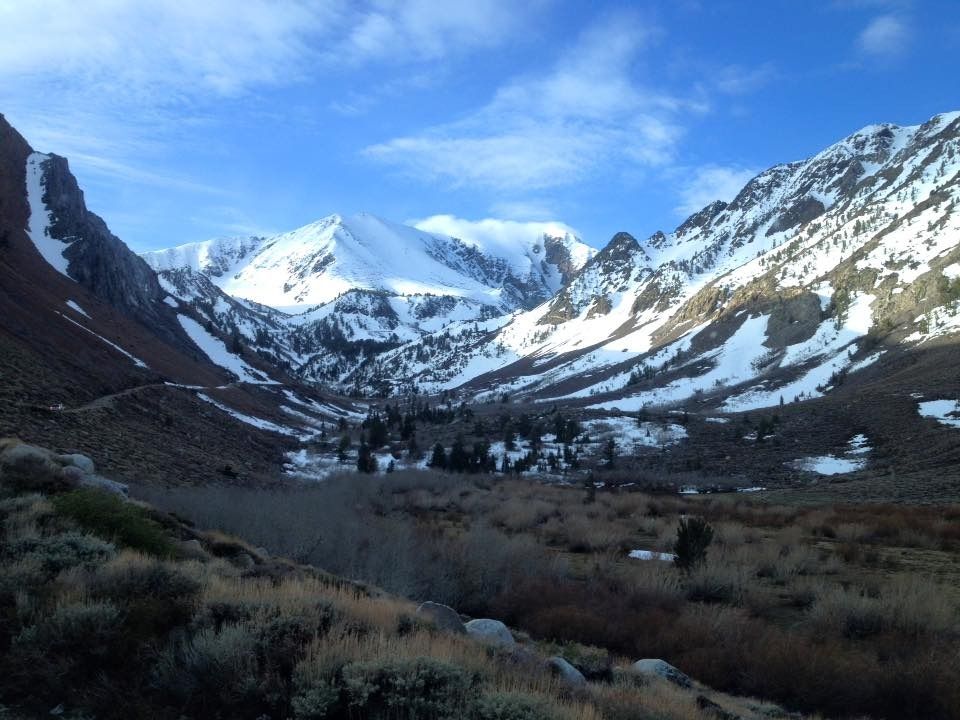 after