I tried to go ice fishing, but it was just too thick:
viewtopic.php?f=6&t=6016&p=40387#p40387
" onclick="window.open(this.href);return false;
On the way back, I took some shots to show how much snow there is.
This is the chalet/lodge: (That is the 2nd floor roof!)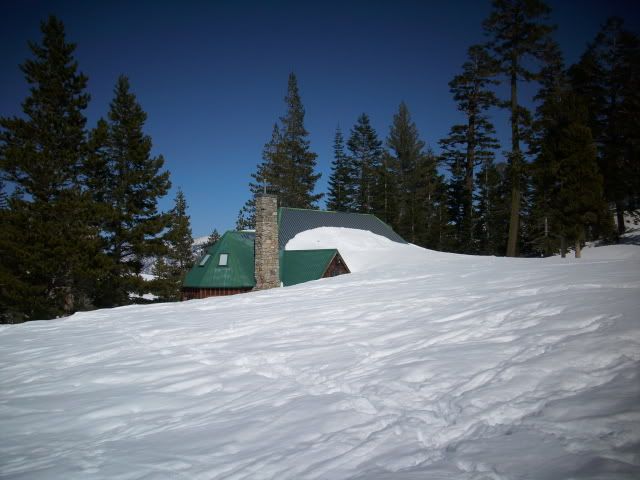 Is it OK to use the roof vents of the bathroom?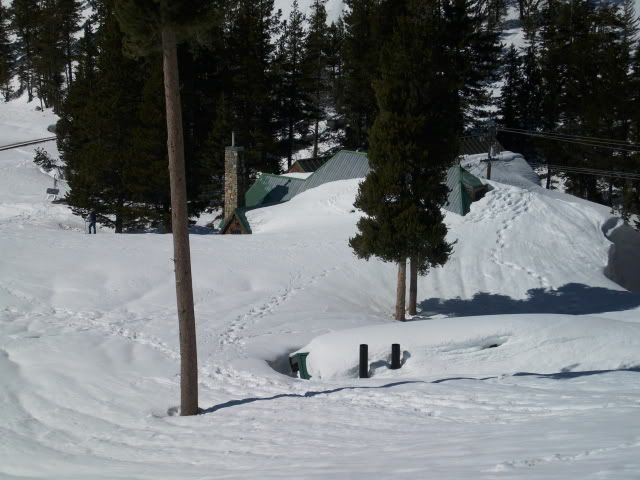 Here are some of the cabins on the road from the summit to the lake: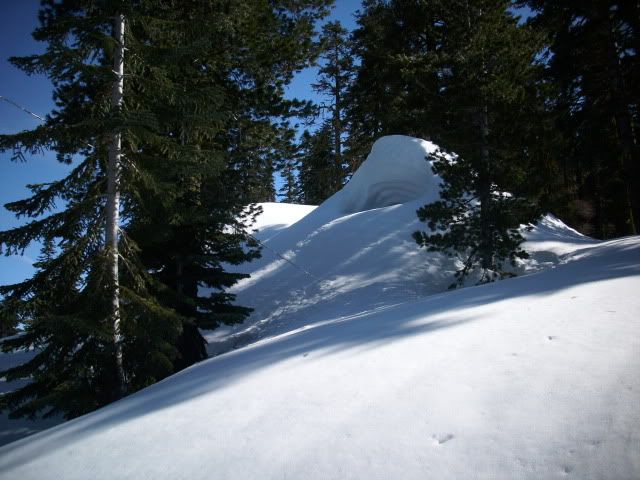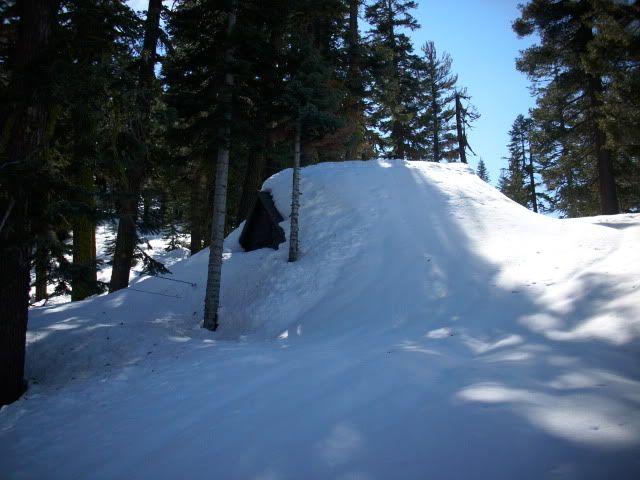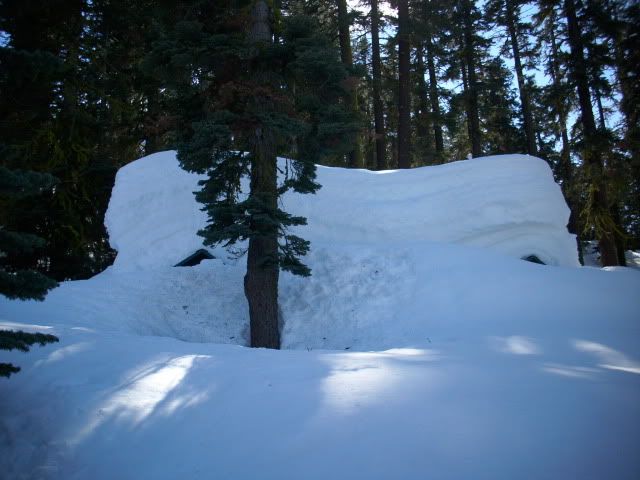 Lastly I'm pretty sure this is the Berkeley Camp chow hall:
Oh man, the melt is a long way away...