Here is a report on a wilderness area that few people visit as compared to the Sierra Nevada and far few people visit to fish. This is the Arc Dome wilderness, in the middle of Nevada, accessed from the Cow Canyon TH.
My truck at the TH:
And the view as you hike DOWN in to the Reese River drainage, with the namesake of the wilderness at 11,775 in the back ground:
It only takes about an hour from the TH to reach an excellent camp site on a tributary to the Reese River; Big Sawmill Creek (the chair, logs, plywood and fire pit were already there):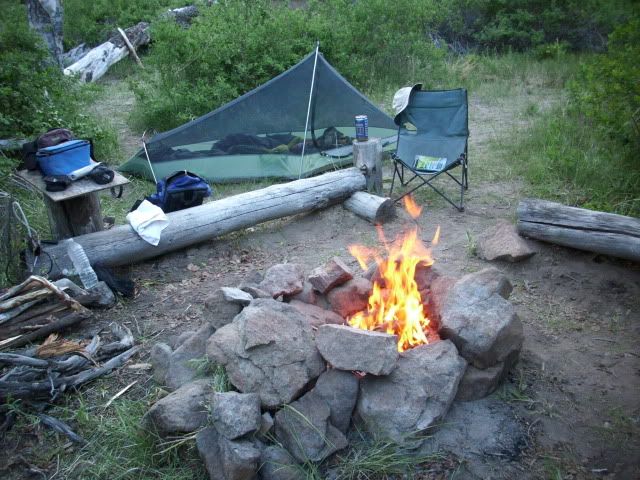 There are plenty of wildflowers: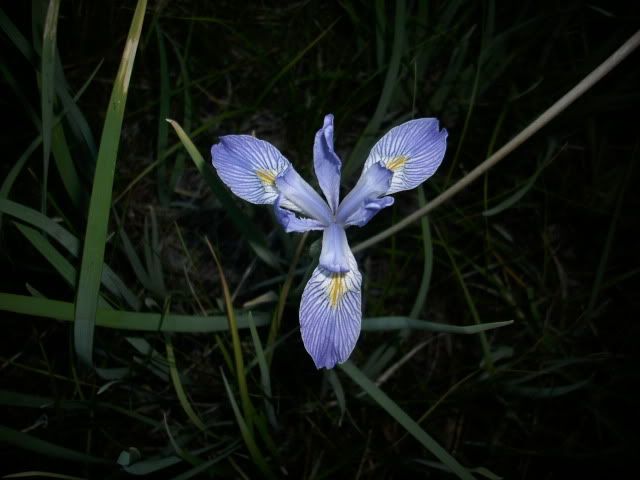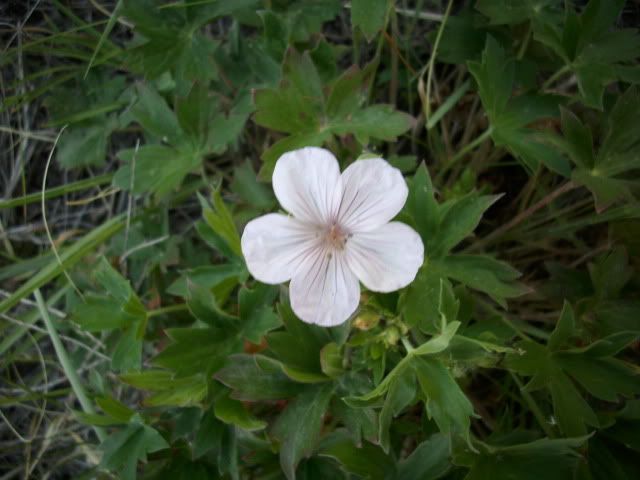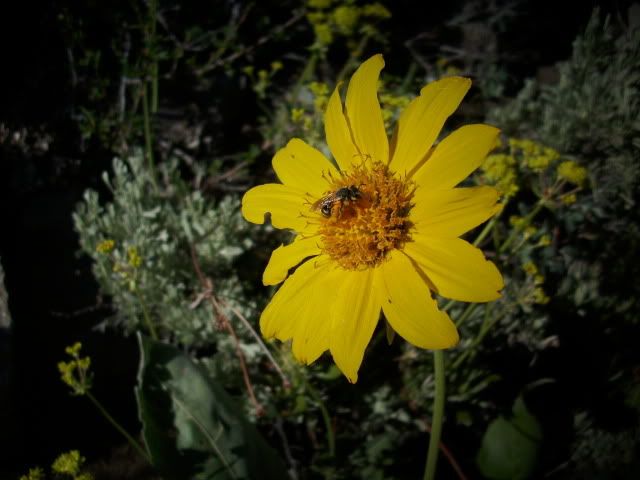 Even cactus: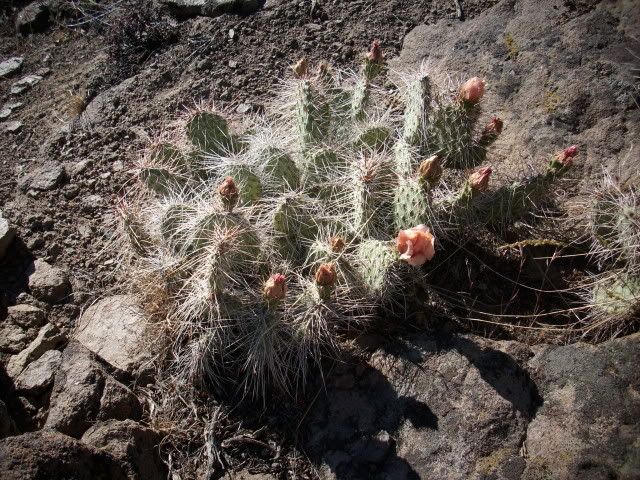 And a flower that was not "opened up" during bright sunlight, only evening and early morning: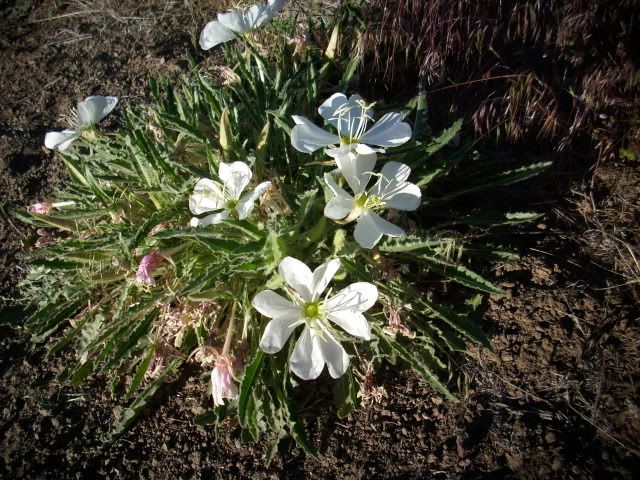 The reason I came here was to fish. The so-called river is really only a stream; not very wide or deep:
But is does have fish! Here are 2 browns I caught and released the first day I was there:
I knew from previous visits that since there was little or no pressure and the fishing was difficult there would be nice fish. The next day I managed a nice little bow and another brown: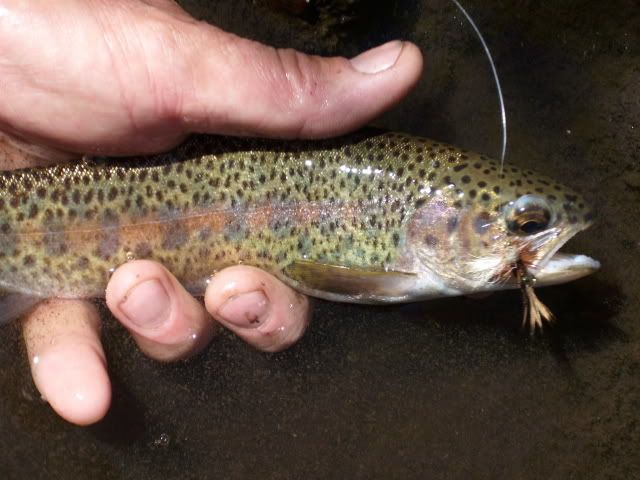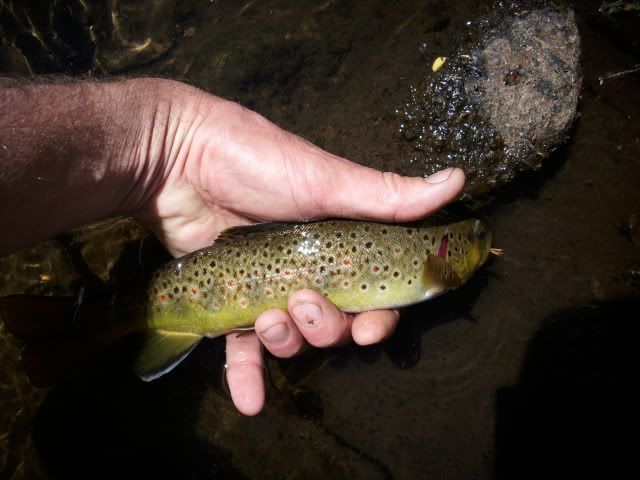 Even Big Sawmill Cr. being only a foot or two wide held feisty little browns: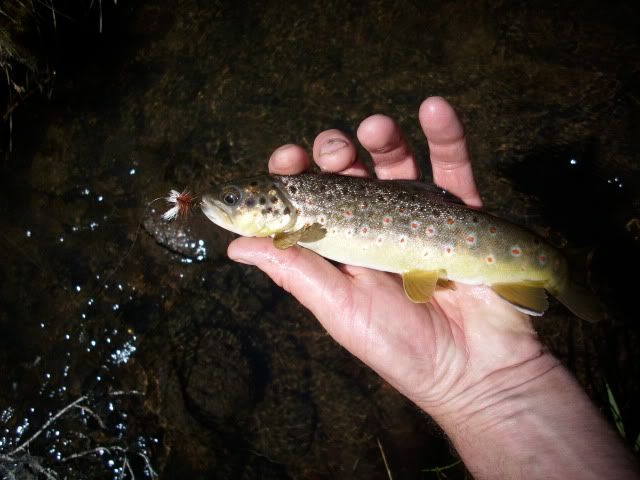 Upstream on the Reese from the confluence of Big Sawmill the beavers had taken over: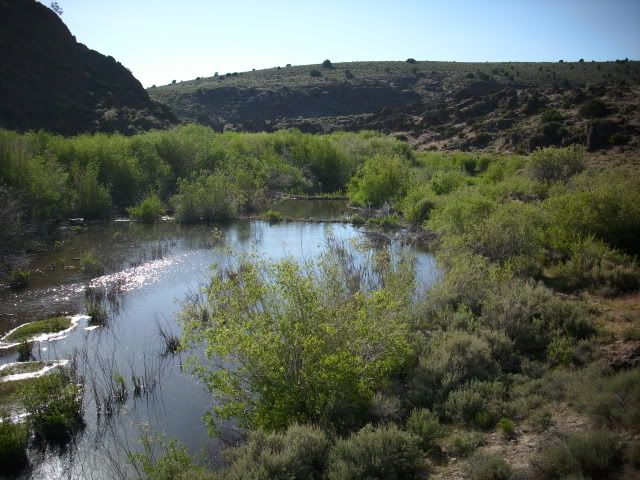 The dams and the wind that had started blowing hard cut my fishing short. I used only one fly the whole time as presentation and stealth were far more important than matching the hatch. Wild rose was everywhere, hampering my mobility and scratching the hell out of my legs. This is a great change of pace that I hit every 5 years or so as a change up from my Sierra treks!