I packed in to Box Lake on upper Rock Creek in the Little Lakes Valley on Monday. This particular lake is about 2 miles from the Mosquito Flats trailhead and is located in the John Muir Wilderness.
The original plan was to make a base camp at Box and day hike to some of the other lakes in the area. However, an upset stomach nixed that plan. Anyway, it was all good: hanging out at Box provided for plenty of R&R in addition to fine fishing.
Unfortunately, my camera battery died after the first day.
View south from Box Lake inlet towards Bear Creek Spire and other high peaks above Little Lakes Valley. The smoke from the Yosemite fire made for hazy skies.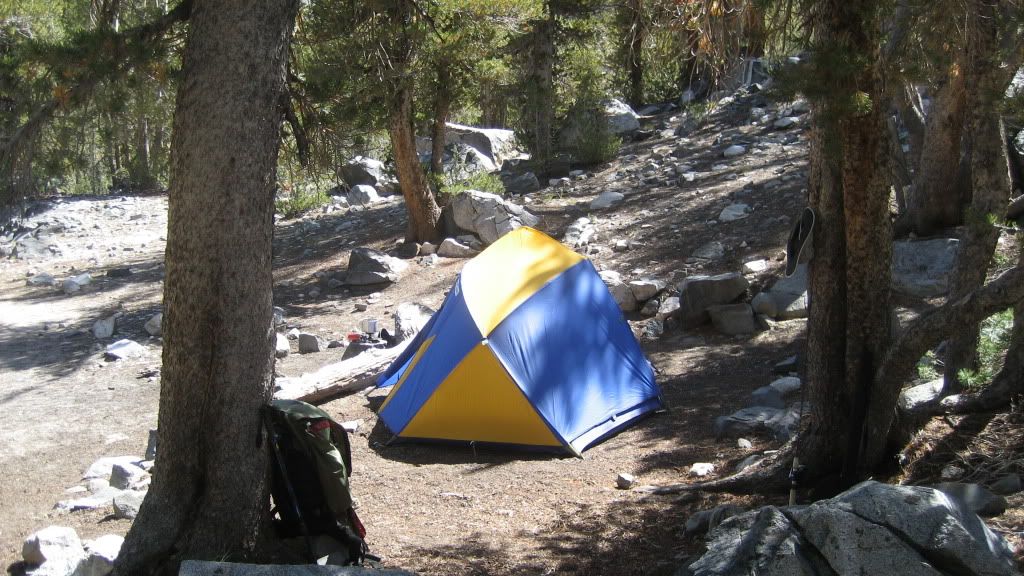 Campsite at Box Lake. Elevation 10,480ft. Nights were chilly.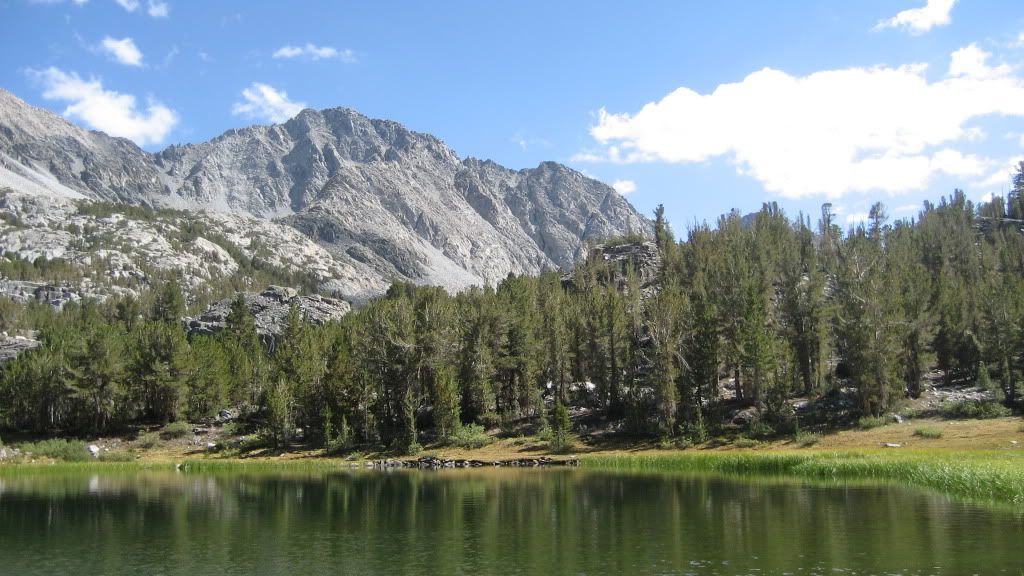 View from lake inlet towards Morgan Peak ridge.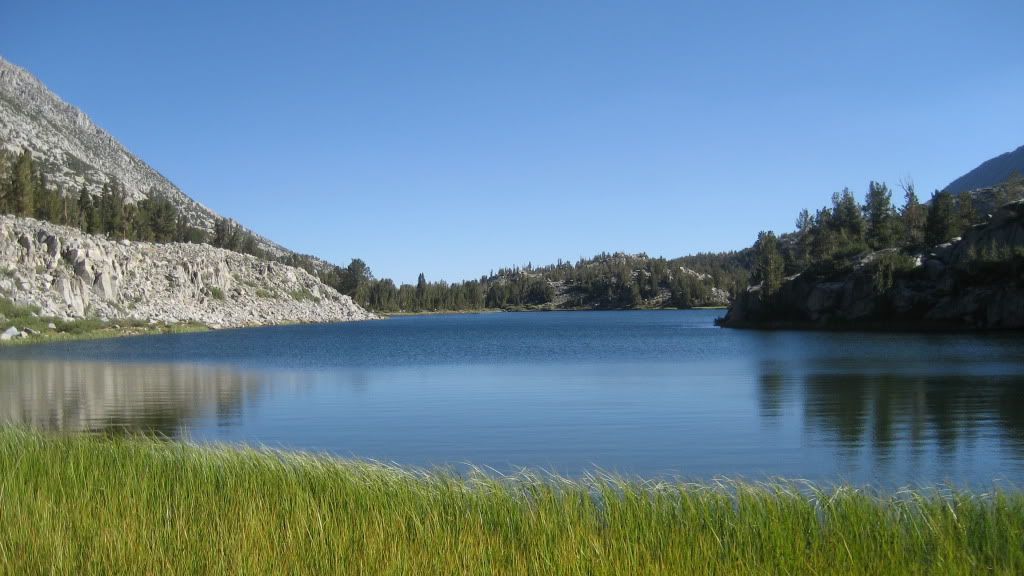 View north from lake inlet. The reeds in the shallow inlet area provide for a good insect base for the trout to feed on. The brookies seemed to prefer the marshy area.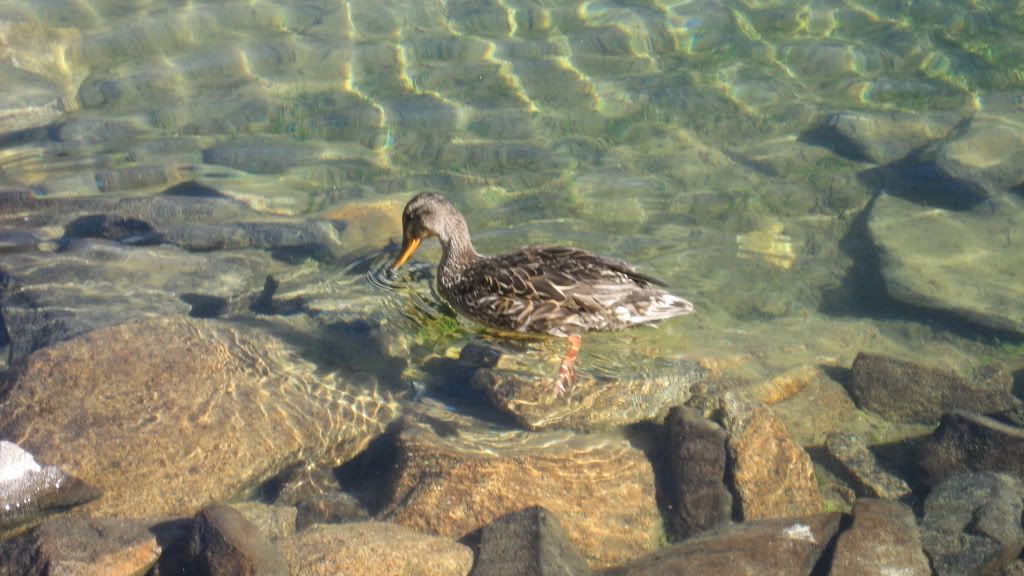 A mother duck and her two ducklings (unable to get all in photo) squat out my fishing spot. Hey, guys. I was here first!
East end of lake has large rocky outcrop and deep water. The rainbows seemed to prefer this area of the lake. Overall, fishing was best in the evening.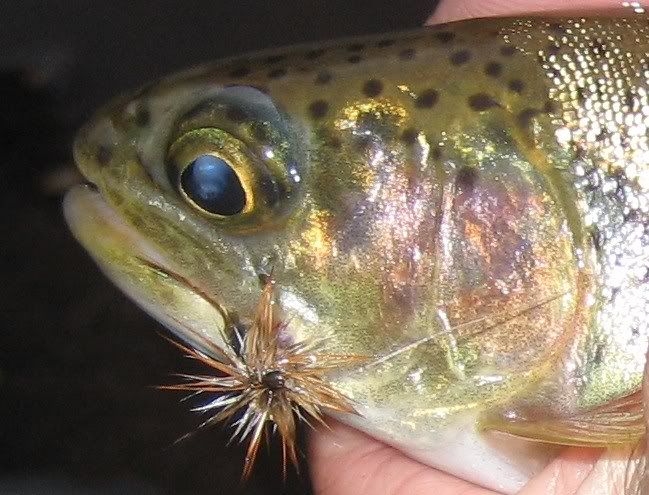 Rainbow Trout to 10 inches. Brook Trout to 9 inches.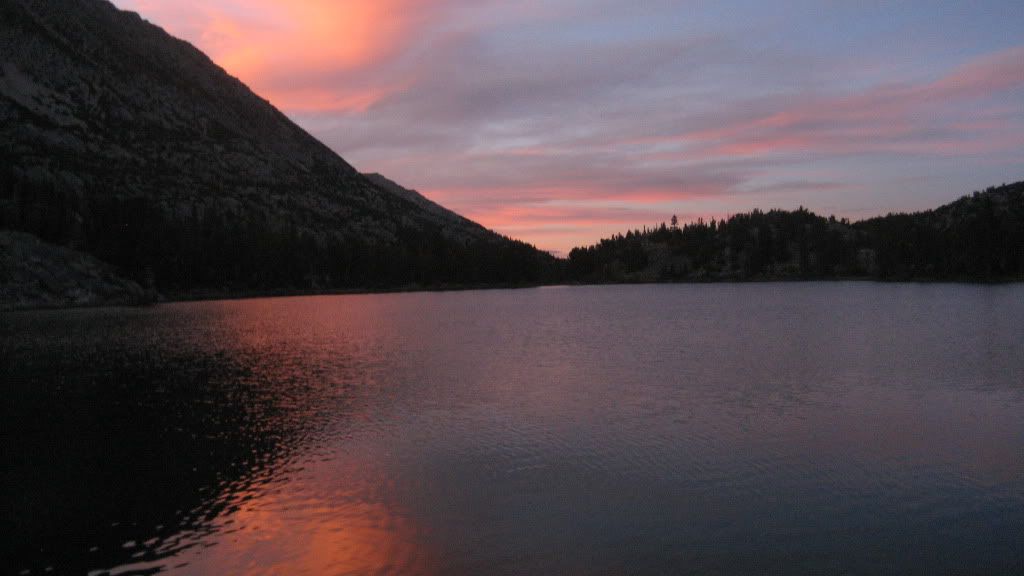 Sunset over Box Lake: A beautiful finale to a wonderful trip.